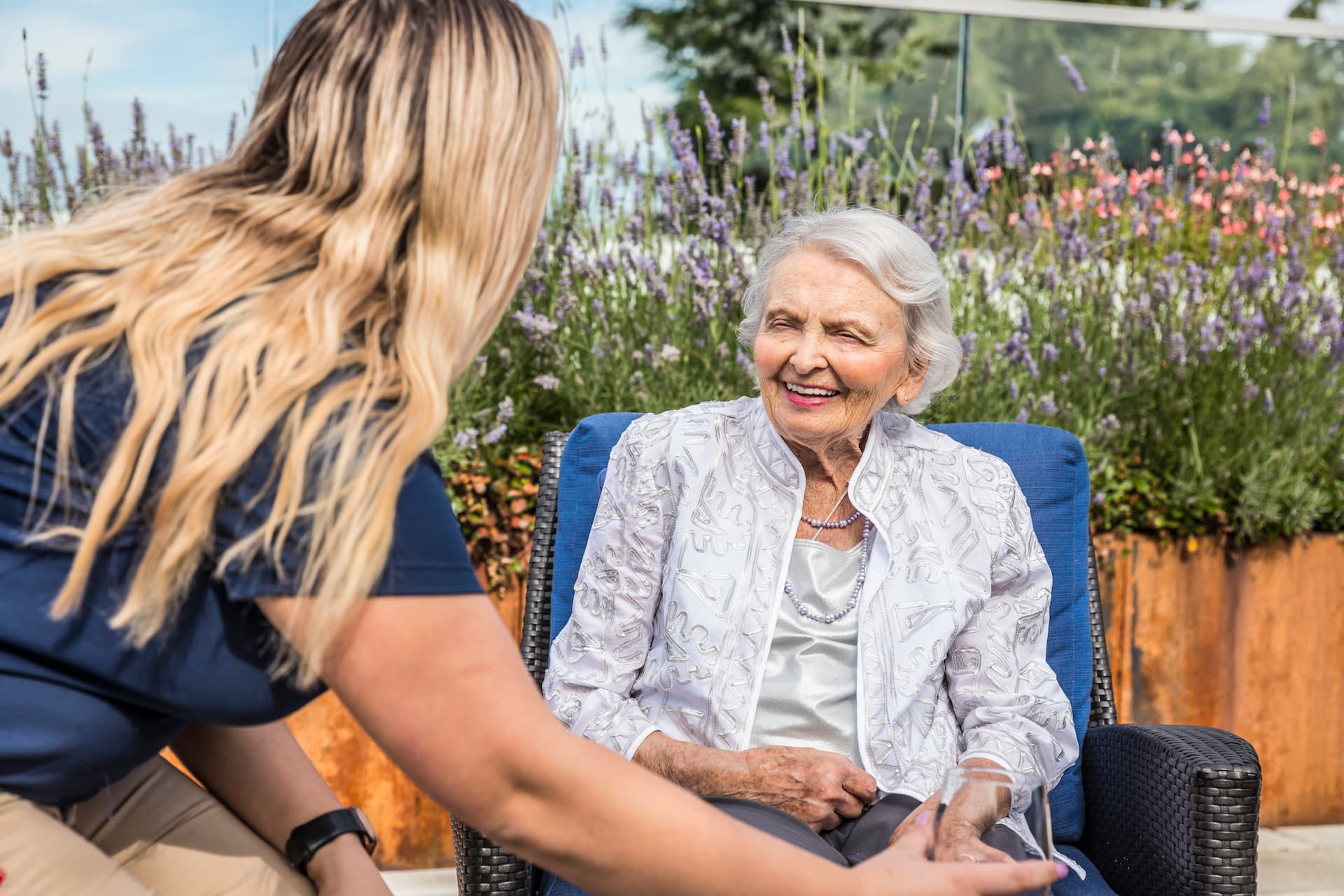 How Do We Find the Best Caregivers?
In all positions that Aegis Living hires for, we take extreme care that the individual meets the high standards that we have set as a company. We specifically hire people who have a high emotional IQ, as well as superior skills and experience. We want to hire caregivers who can connect with our residents, empathize with families, and make those around them feel welcome and at ease. Our communities are not a typical place of work, but rather, our residents' homes. Our care staff assists our residents within this intimate setting, so it takes a special combination of compassion and professionalism.
What Makes Our Staff Stand Out?
We hire staff who are looking for a career in this industry because quality and consistency in care are important to you and your loved one. We know your parent relies on these individuals and takes comfort in these relationships, so we are committed to the long-term employment and growth of our staff. Aegis Living invests in the retention of our best staff members with clear channels for professional growth to move up the ladder and for employees to reach their personal goals. We commit that every employee will have the tools, training, and skills to do their job to the best of their ability. Each employee is also encouraged to be a part of the growth of Aegis Living by sharing their ideas to improve the company and how we care for residents. Our staff is on the frontlines of care and comfort, so their recommendations and ideas are highly valued. We are proud that our staff takes ownership of the improvements in our communities and services.
We have received several industry awards on behalf of our employees. We dedicate the repeated awards that we have won, such as Best Places to Work Employees' Choice Award – Glassdoor and Best Workplaces by the Puget Sound Business Journal, to our devoted staff members. We are privileged to employ many employees who have been with our company from the beginning. We believe it is because of these dedicated individuals that we can offer your parent quality care from happy staff members who enjoy their jobs and feel appreciated for their hard work.
​
What Quality Staff Means to You
The approval of our residents and their families is the most important measure of our continued success. Aegis Living is dedicated to the happiness of our residents and the satisfaction of the families we serve. We regularly survey families to ask how we are doing in the communities, and we are proud of the top marks we have received throughout the years. We believe that the dedication and longevity of our staff, who deliver care with consistency and compassion, are why we have high approval ratings from our residents and families. And we never stop trying to please our residents and earn the trust of our family members.
Our Staff is Here for You
Our company is based on service and the people who provide that service to our residents. We will never stop striving to make our communities a comfortable, secure place to live and a great place to work. We are dedicated to our employees' success, as we know that the loving care that they provide to our residents is at the heart of all we do. We know these goals go hand-in-hand.
Quality staff means quality care for your loved one. Our senior management team and leadership are always available to answer questions, receive feedback, and discuss how we can improve. Our commitment is to do our best for the residents we serve every day.
To tour one of our communities and meet our care staff, contact an Aegis Living community near you. We are happy to show you our community and introduce you to the hard working and caring individuals who assist our residents. We look forward to meeting you!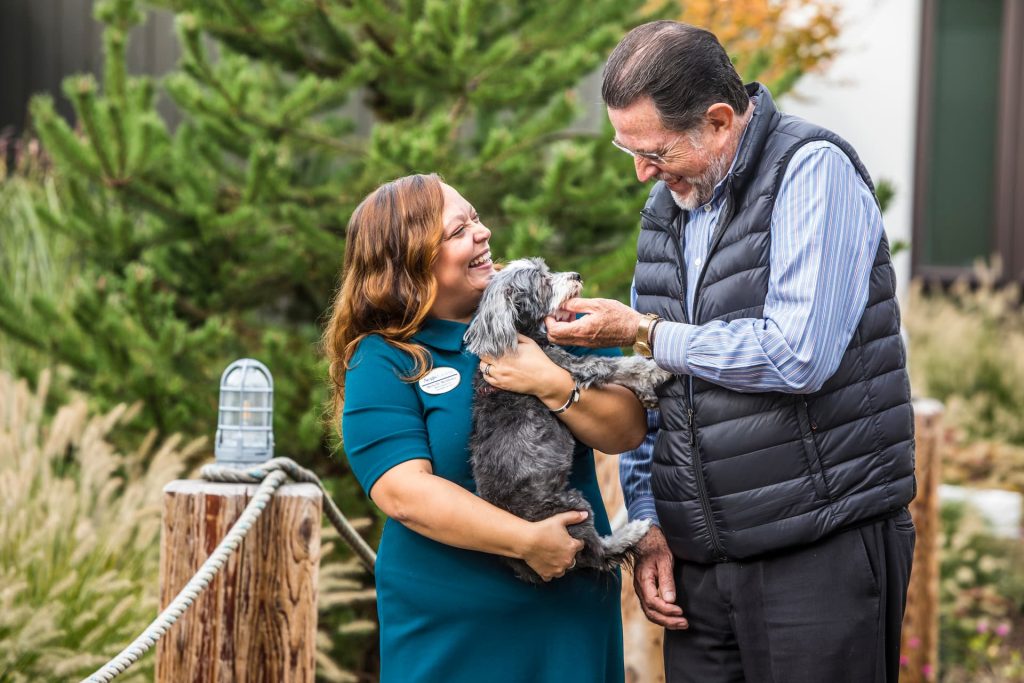 Next up
Aegis Living Difference
CEO and founder, Dwayne Clark, built Aegis Living with the determination of creating an alternative to the current senior housing options available. With more than 35 senior housing communities and growing, he has set new standards in the senior housing industry. Dwayne realized there was a better way to care for and serve our aging population. While working his way up in the assisted living industry as a young professional, he kept a box of dreams, ideas, and innovations that would later form the foundation of Aegis Living. Today, each community has a similar "black box" to collect these ideas from our staff and continue to revolutionize the senior housing industry.
Ready to Find Your Perfect Community?
See what Aegis Living has to offer near you! If you're feeling overwhelmed, just give us a call and we'll be happy to guide you.