Help Make a General Financial Plan
When discussing finances with your parent and their potential future needs, we feel there are four essential steps to making a sound financial plan. This process should be done early in their retirement, kept updated, and reevaluated as their health changes or they need more assistance such as assisted living. 
1. Evaluate Your Parent's Assets.
Help your parent take a full inventory of their assets and debts to understand where they stand financially. A spreadsheet offers a straightforward way to track each item. If your parent is not tech-savvy, help them input their information into a spreadsheet. This inventory needs to include their debts, liability, savings account balances, income revenue, emergency funds, and insurance policies. Remember to list their properties, vehicles, and any other valuables that might contribute to their bottom line. While evaluating their assets, it is also an appropriate time to evaluate or, in some cases, establish their budget. This spreadsheet should be revisited often and kept current. Once you understand their financial picture, your family can plan accordingly.
 2. Make an Estate Plan.
If in the future, your parent is unable to make their own financial decisions or they pass away, your family will want to know how your parent wishes their assets to be distributed. Estate planning can be complicated, so we encourage your parent or family to meet with a financial adviser or lawyer to help walk them through the process. Regardless of their net worth, an estate plan is recommended, so your parent's wishes are legally bound, taxes are addressed, and your parent doesn't hand over a costly administrative nightmare to a member of your family. Estate planning should include:
Creating a will and determining an executor
Assigning a power of attorney and healthcare proxy to make decisions if your parent is unable
Appointing beneficiaries for retirement accounts and insurance policies
Determining funeral arrangements
Preparing for estate taxes
And in some cases, creating a trust
3. Communicate Decisions with the Family.
Many parents are confused about what they should share when it comes to their estate plan. A parent could give their family peace of mind by letting them know their decisions are made, and their finances are in order if they were incapacitated or pass away. Your parent doesn't need to disclose the details of what they are giving to each family member and stir up unnecessary tension. But your parent should make their family aware of the key points in their estate plan. Your parent can also reduce stress and confusion if they share the wishes expressed in their healthcare proxy. If they have met with an attorney or financial adviser, your family may find comfort that their wishes have been legally documented, and an executor has been chosen.
4. Update Documents Regularly.
Keep all documentation updated by reviewing them every 1-2 years. This paperwork needs to be kept in a safe place, either a safe deposit box or a secured location in their home. The family or their executor needs to know where the documentation is stored and how to gain access if required. A regular review of assets should then match the estate plan. Your parent should regularly consider any changes to their distribution plans, such as the birth of a grandchild, divorce in the family, or death of a spouse. Help your parent obtain copies of their insurance policies, annuities, and retirement plans to review their beneficiary designation forms. Set aside time to help them organize any related documentation that they should have on hand, such as their latest tax return or funeral instructions.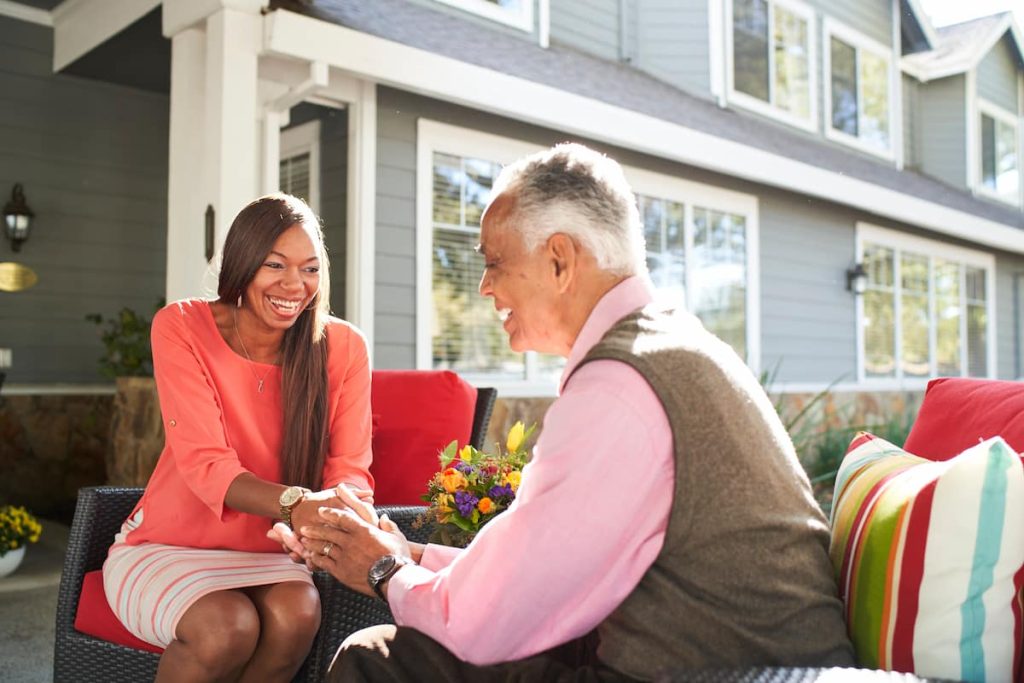 Most elderly parents are on a fixed income, so families need to make sure their parent is financially healthy. Your parent may not be comfortable setting up and sticking to a budget. But staying on a budget will allow them to live within their means and avoid racking up costly credit card bills. Many adult children find they need to step in to help guide a parent who may have lost their spouse who handled the finances for their household.
Your parent may become overwhelmed or not mentally able to manage their retirement funds. If your family notices behavioral changes in your parent, like forgetfulness, you may want to check that their bills are being paid on time or paid at all. If they miss an insurance payment, this could be financially disastrous for an elderly individual in need of care.
Seniors are often targeted by scammers who prey on their vulnerability or isolation to take advantage of them. Review these types of scams with your parent and offer to be available to help them if they are confused about financial matters. It's critical that your parent avoids financial pitfalls as they get older, which can devastate their savings. Their finances need to be secure for required expenses such as medical costs, home care, assisted living, or nursing home expenses. Understand that you are not being nosy by checking on their finances but safeguarding their money and future.
Having a Successful Conversation About Finances and Their Future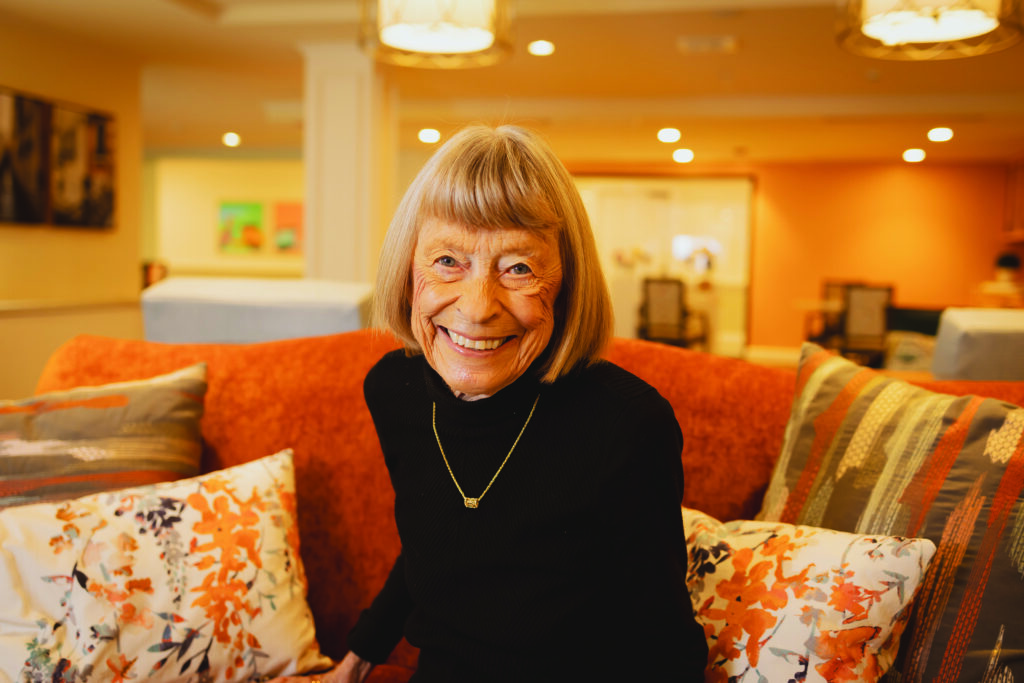 If your parent can no longer live alone, your family may want the choice to move them to an assisted living community where they are safe, healthy, and cared for. Preparing financially to make this transition is essential. Perhaps, your family needs to pool resources, sell the family home, or sell assets to help defray costs.  Determining your parent's financial situation can be uncomfortable, but it's necessary to be able to plan for future needs.
Talk to your parent in person about finances. This may be one of the most important discussions that you have with your parent as they get older. If possible, try to have the discussion face-to-face. With heightened emotions revolving around finances, an in-person conversation might be better suited than communication over the phone or by email. Looking your parent in the eye and taking an honest approach will let them know that you are sincere and care about their financial future.
Be prepared. As tedious as it seems, have a list of important documents for your parent to find before you meet. To start your discussion on the right path, gather all documents including their will, marriage certificate, birth certificate, mortgage statement, tax returns, insurance policies, property titles, health insurance information, safety box information, and pharmaceutical records. It is also wise to keep a list of their important contacts, such as lawyers, physicians, financial advisers, and insurance agents.
Try breaking down finances into smaller steps. Discussing your parent's finances in one meeting may be both overwhelming and intimidating for your parent (and you). Your family needs to clearly understand the entire financial picture, which includes legal issues such as wills and trusts, healthcare costs, insurance, monthly income and expenses, taxes, and assets. Consider having an initial discussion to talk in general terms of their finances and future needs, then schedule smaller talks to break down money matters by topic and work through the process together. Be there at each step to assure them and offer your help.
Focus on your parent, not yourself. Your approach to this discussion will set the tone going forward together. Even if their finances are completely disorganized, try to phrase your comments as not to place blame. Remain respectful and try to avoid making the conversation about you. It's their financial future, and they should determine what decisions are made with their money. Above all, let your parent know from the start that you are trying to help and do the right thing on their behalf. You want to get to a comfortable point where they don't withdraw from the discussion, and you are proactively working through their finances as a team.
Don't do it alone. Sometimes an objective resource can help you through this delicate process. Whether you take your loved one to a financial adviser or lawyer to get a third opinion or ask your siblings to join in the conversation, having like-minded individuals with you during the talk is a good idea. This way, your parent will absorb more information and feel supported. Keep ensuring them this discussion is in their best interest to secure their future.
To help your parent stay financially secure and independent, budgeting and long-term decisions need to be made. Keep your conversations respectful and helpful. Also, keep in mind, your parent may not want to burden you and is afraid to reach out for help. In the end, both of you can find peace of mind in being prepared.
If you need recommendations for a financial planner or help with determining the costs of assisted living for your parent, contact the nearest Aegis Living community and speak with one of our Marketing Directors who would be happy to answer your questions and help you through the decision-making process.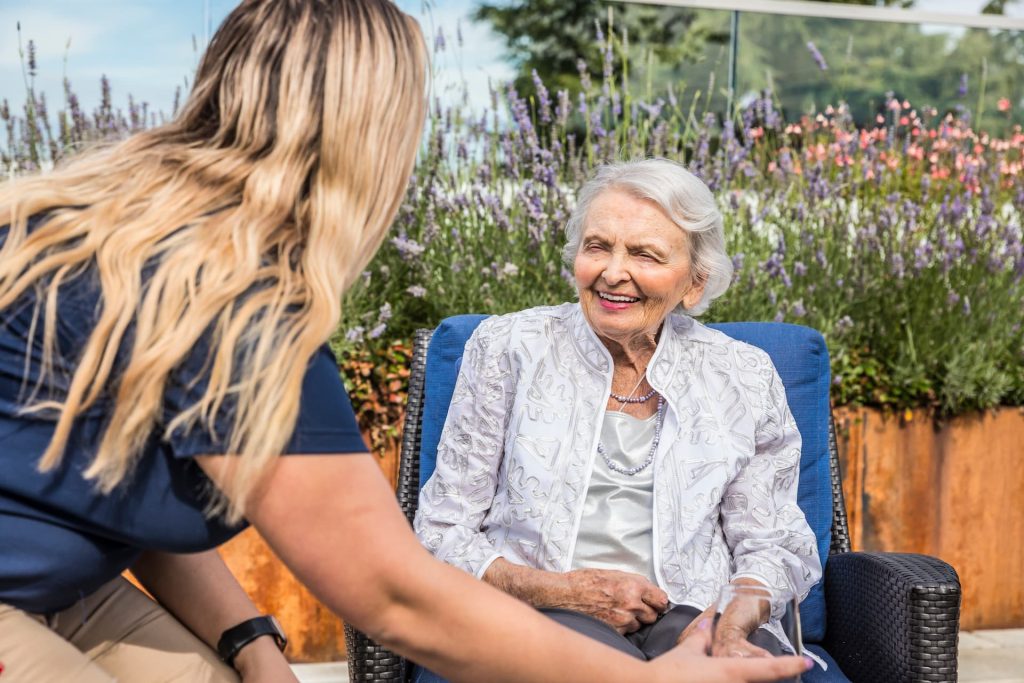 Next up
How To Choose A Community
When your family begins their search for assisted living, you are not only seeking a place to live but needed services and assistance for your loved one now and into the future. It's important to strike a balance between finding a place where your parent or loved one feels at home and comfortable with meeting their care needs and within budget. The top of your list as you research assisted living options is excellent staff, quality care, and comfortable accommodations. But don't overlook the small touches during your tours that can make a difference for your parent or loved one. Let us help you step-by-step as your family starts the journey of exploring senior care.
Ready to Find Your Perfect Community?
See what Aegis Living has to offer near you! If you're feeling overwhelmed, just give us a call and we'll be happy to guide you.