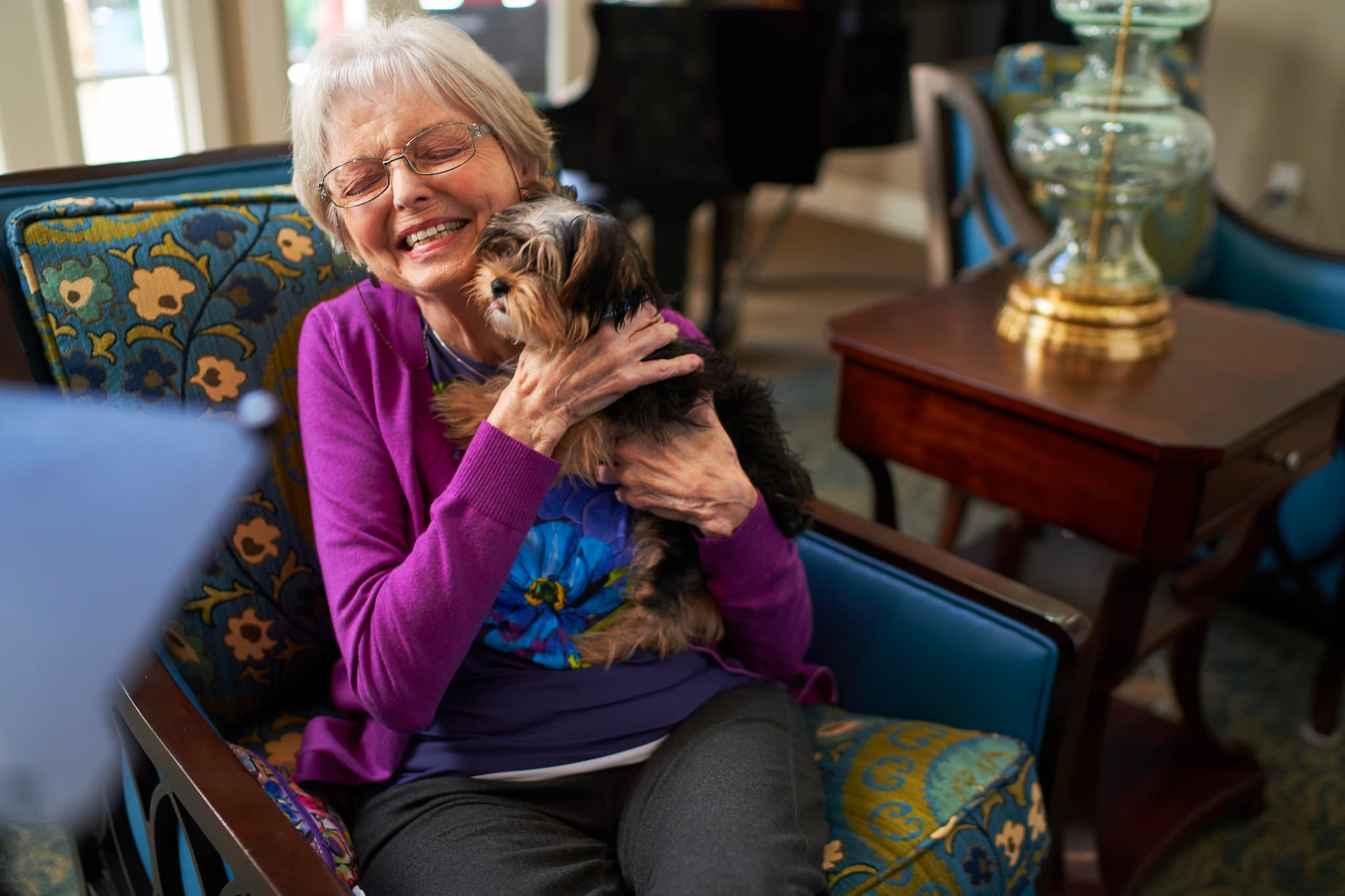 What is Long Term Care Insurance?
Long term care insurance is different than traditional health insurance. It's designed to cover the costs of services and support when your loved one can no longer care for themselves, whether that is staying in their home or in assisted living, memory care, respite care (short-term care), hospice care, or skilled nursing.
The policyholder can select from a range of care options and benefits. Services can include skilled nursing, occupational or physical therapy, or assistance with the activities of daily living (ADLs), such as bathing, toileting, and dressing. Long term care insurance typically covers what is not covered by health insurance, Medicare, or Medicaid.
Traditional vs. Hybrid Long Term Care Insurance
There are two types of long term care insurance to consider: traditional and hybrid. Some years ago, the only type of policy that could be found was traditional, but hybrid has been added in response to consumer demand. Before you review your parent's policy or if you are shopping for a policy, it is a good idea to understand the differences.
Traditional long term insurance is like health insurance or car insurance. An individual pays a monthly premium as they go and claims their benefits when they need long term care. Traditional policies don't typically have a return of premium feature, making these premiums more affordable. But monthly premiums may be subject to a rate increase. Traditional policies are seen as a possible gamble because if you don't need care, you don't receive any benefits, and you won't receive any money back.
Important note: If your parent is forgetful or having a hard time managing their finances, you want to make sure their long term care insurance premium is paid each month, and on time, otherwise their investment will be lost.
Hybrid long term insurance policies are another option. These are often called "linked," or combined, because these policies feature a life insurance component with a long term care rider. Hybrid policies are paid with a single upfront premium and are often more expensive than a traditional policy. Long term care is paid using part of the death benefit to pay for expenses related to daily care, including home care and assisted living. And if an individual never uses their long term care benefits, their beneficiaries will receive the death benefit in full when they pass away. Therefore, hybrid life insurance policies guarantee some returned value.
What Does Long Term Insurance Cover?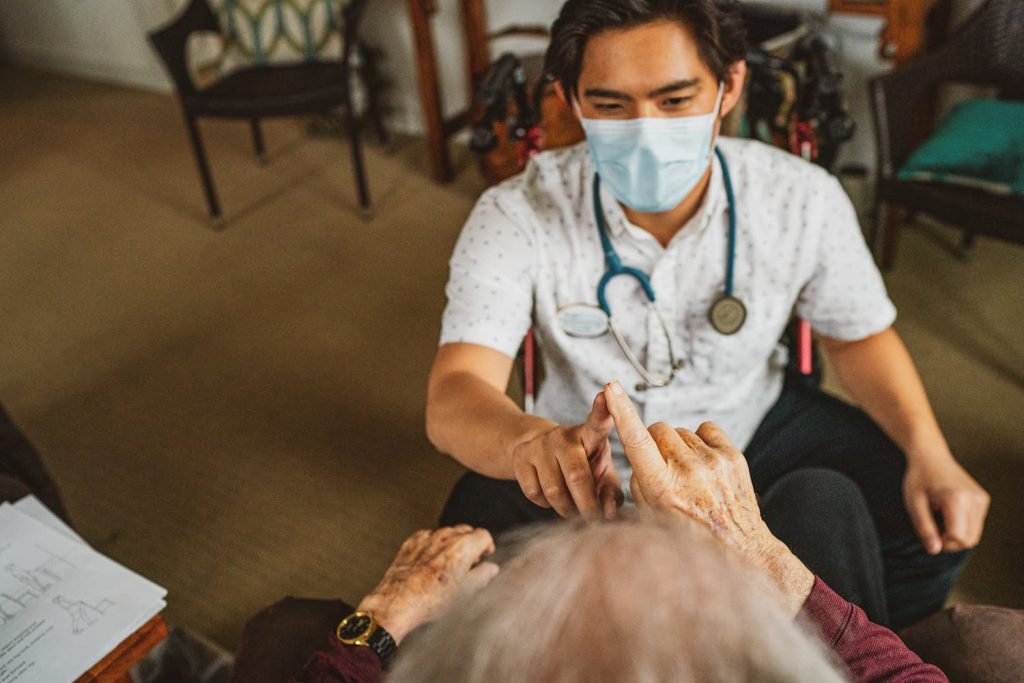 If your parent has a long term insurance policy, you will need to obtain a copy and work with their agent or broker to understand what is included and how it can help your family. Each policy will have a daily benefit amount and a set limit on the number of years that you can claim benefits. But in general, most policies are comprehensive and allow your parent to use their benefits in a variety of settings, including:
Within their home
Assisted living community
Memory care community
Adult day services centers
Hospice
Respite care (short-term care)
Nursing homes
 Comprehensive policies cover these services:
Skilled nursing care
Occupational, physical, speech, or rehabilitation therapy
Assistance with ADLs, such as bathing, dressing, toileting, and eating
Homemaker services, such as meal prep and housekeeping, if done in conjunction with personal care services
What Isn't Covered by Long Term Care Insurance?
Long term care plans come with exclusions that are outlined in the policy. Some plans do not cover pre-existing conditions during an exclusion period that can last several months after purchasing the policy. Some exclusions include care and services for alcoholism, drug addiction, mental disorders, self-inflicted injury, injury from suicide attempts, or war. Most plans will not cover international services, government facilities, or care provided by unlicensed or untrained family members. And medical care is covered by Medicare or Medicaid and not by your long term care plan.
Again, every policy is different, so you need to look carefully at your parent's policy to clearly understand what is covered.
How is the Cost of Long Term Care Insurance Determined?
The cost of long term care insurance can range widely, from $3,000 to over $5,000 per year. But this annual cost depends on multiple factors, such as the age (of the insured) when purchased, health status, maximum daily benefit, length of benefits, and waiting period. The best way to save money on your policy is to plan ahead and do your research.
Age. At the time of purchase, your age will affect the premium cost. And your rate can increase 4-5% for every year that you wait. You can keep down the cost of long term care insurance by purchasing a policy when you are in your 50's and in good health. If you wait 20 years to purchase in your 70's, you may pay up to three times as much. Also, if you are in poor health, you may not qualify at all. But don't let your age rush you to buy. Take your time and do your research to find the best policy for your needs.
Health Status. If you purchase your policy in good health, your rate will be lower. Rates increase with your medical history and the number of prescribed medications you take.
Coverage. A comprehensive policy covers a range of needs from assistance with daily personal activities, like bathing, dressing, and toileting to skilled nursing care or occupational therapy. It can cover needed equipment, home modifications, and even homemaker services. Some riders can be added to your policy, although these additions can increase your total policy cost by as much as 5-75%. Your parent will need to balance their needs with their budget. Additions to the policy might include:

Inflation protection

Survivorship benefit

Waiver of the home healthcare elimination period

Nonforfeiture benefit

Return of premium

Restoration of benefits  
Discounts. A purchaser may qualify for health or marriage discounts. When shopping for long term care insurance, work with your agent or broker to determine if you can save on your plan with any other discounts.
Waiting Period. Most policies require a waiting period before the insurance company begins to pay benefits after a number of days. Typically, the options range from zero to 100 days, and the shorter the timeframe, the higher the price. You will want to determine how many days you can cover before your benefits kick in.
When Should You Buy Long Term Care Insurance?
The American Association for Long Term Care Insurance recommends purchasing a policy in your mid-50's. Even though you may not need the benefits until you are 70 or 80+, you may not qualify if you wait and your health diminishes. Also, premiums correspond to age. So, the longer you wait, the higher the premiums. For someone in their 50's, the annual premium increases 2-4% every year; and for someone in their 60's, it increases 6-8% each year of age. But it is a balancing act. Signing up too early can leave an individual paying for years before you are likely to need the care.
Where to Buy Long Term Care Insurance?
Purchasing long term care insurance should be a part of your overall retirement planning. You will want to discuss this insurance with your financial planner to make sure that future needs are met. To help determine your options, there are several plans available to help you find the best fit for your budget and needs. These include:
Individual plans.

 Most people purchase long term care insurance policies through a reputable insurance broker or agent. We recommend that you work with an agent or broker who has additional training in long term care insurance. In fact, some states even require it. And check with your state's insurance department that they are licensed to sell within your state.
Employer-sponsored plans.

 

Some employers offer group long term care policies or individual policies at a discounted group rate. And if you leave the company, or they stop offering the benefit, you can retain the policy if you continue premium payments.
Plans offered by organizations

. A service or professional organization may offer group rate long term care policies to its membership. And like the employer-sponsored option, make sure you understand your options if you were to leave the organization.
Joint policies

. A joint long term care policy covers more than one person, like a husband and wife or qualifying couple. Under this single policy, a maximum benefit applies to both who can draw from the policy simultaneously or separately as needed. The risk with a joint policy is that one person depletes the funds that the other may one day need.
State partnership programs.

 If you purchase a long term care insurance policy that qualifies for the state partnership program, which most states have, the policyholder can keep a specific amount of assets while still qualifying for Medicaid. 
 Tips for Buying Long Term Care Insurance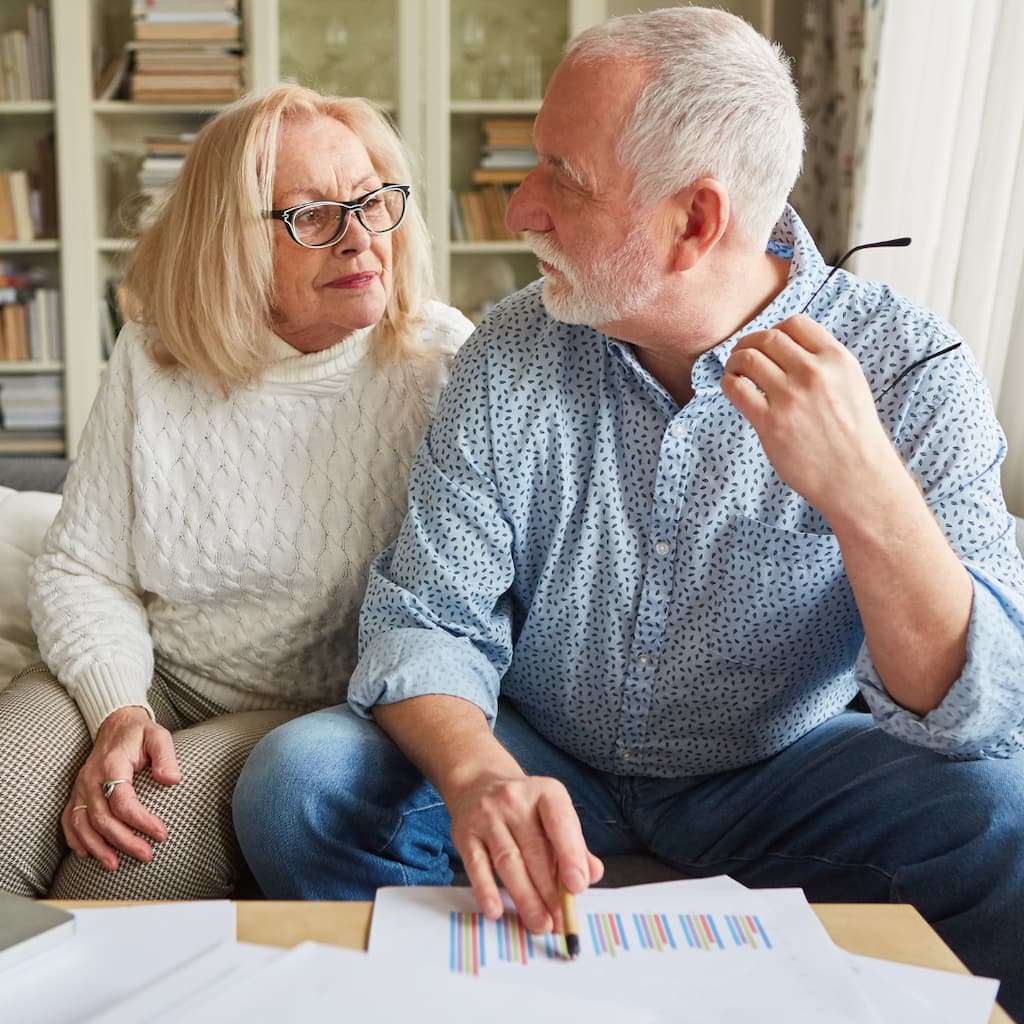 Before you purchase long term care insurance, here are a few helpful tips to consider:
Speak with your financial planner. Take the time to research your different options, do your homework about the insurance company, and meet with your financial planner before you finalize your decision. They will be able to help balance the costs of a policy with the benefits to fit your budget, meet your financial goals, and protect your family's future.
Compare policies. There is no one-size-fits-all policy. Policies vary greatly and need to be compared side by side. Carefully weigh your options. Perhaps you are fine with a policy that covers only room and board at a community, and you are willing to cover additional expenses from your savings. You need to find a policy that best fits your specific set of circumstances and budget.
Assess cost over the long term. At some point in retirement most seniors are on a set income. Will you still be able to manage to pay the premiums each month? Don't forget, if you stop payment on a policy, it will no longer be viable, and the money that you have invested over the years will be lost.
Consider the best time to buy. Keep in mind that it is recommended to purchase your policy in your mid-50's. But you will need to determine for yourself when you think it is best to make this purchase, knowing that the expense will increase with age and your health condition.
Weigh peace of mind. Long term care insurance is a safety net in the event that you need professional assistance. If you need ongoing care, this insurance can alleviate this burden on your family.
Check coverage of assisted living. Assisted living has become more prevalent in recent years, and the care services offered have evolved too. Before assisted living became more widely available, some insurance companies wouldn't cover assisted living expenses, or the policies would have stringent requirements to meet. Policies are more comprehensive in their coverage of different types of long term care today. But make sure that the assisted living community that your family chooses for your loved one is approved by the insurance company.
Buying a long term care insurance policy is a way to give you and your family peace of mind and ensure that your future care needs are met. If your parent has a long term care insurance policy this can be a great benefit to paying for the costs of assisted living and should be factored into your budget. Talk to your parent about their policy and meet with their agent to understand the details of their coverage. Contact your local Aegis Living community to discuss the costs of assisted living and how to apply your long term care insurance benefits.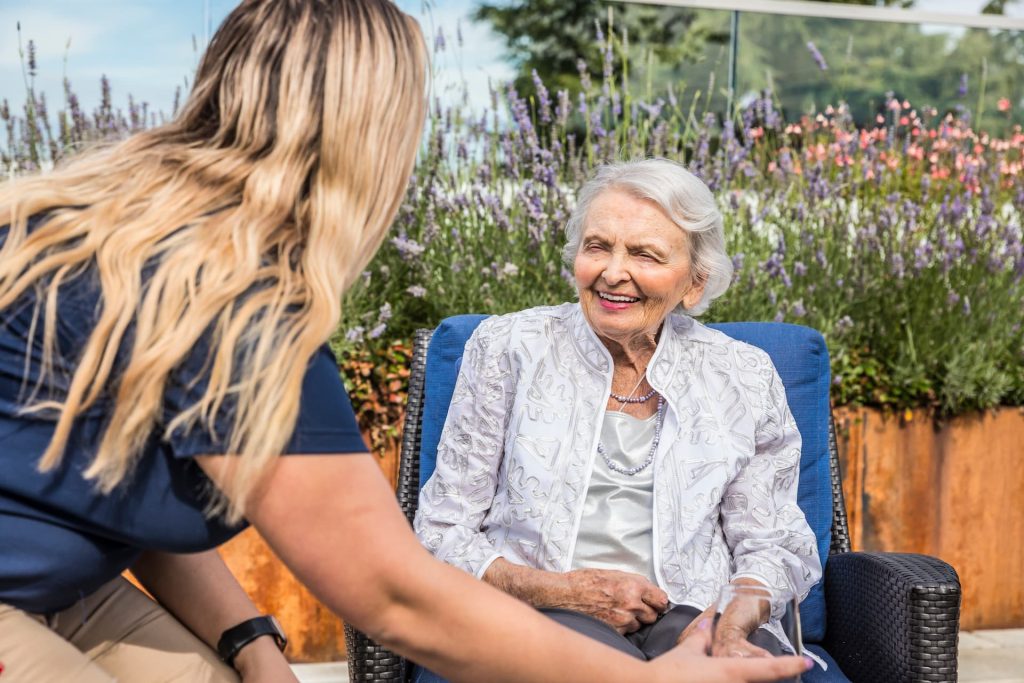 Next up
How To Choose A Community
When your family begins their search for assisted living, you are not only seeking a place to live but needed services and assistance for your loved one now and into the future. It's important to strike a balance between finding a place where your parent or loved one feels at home and comfortable with meeting their care needs and within budget. The top of your list as you research assisted living options is excellent staff, quality care, and comfortable accommodations. But don't overlook the small touches during your tours that can make a difference for your parent or loved one. Let us help you step-by-step as your family starts the journey of exploring senior care.
Ready to Find Your Perfect Community?
See what Aegis Living has to offer near you! If you're feeling overwhelmed, just give us a call and we'll be happy to guide you.