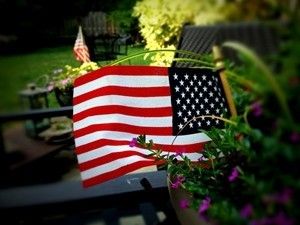 At Aegis Living, we deeply appreciate our veterans and their families. Over the past two decades, we have cared for thousands of service members, including one of the original members of the Band of Brothers. As part of our appreciation, we want to make sure that our veterans and their spouses access all available benefits. Did you know that if your parent or loved one served in the military, they and their spouse may be entitled to VA benefits for assisted living and other expenses? These federal dollars can be extremely helpful for seniors who have served our country and now need assistance in their later years.
What Are the Different Types of Veteran Benefits?
According to the U.S. Department of Veterans Affairs, if you are serving in active duty, including the National Guard and Reserve, you may be eligible for VA benefits both during service and after separation and retirement. The VA website can assist your family with all the benefits your loved one may qualify for, including the VA Aid and Attendance Special Pension, also known as the A&A Pension, that could benefit your aging loved one.

Benefits to use during and after service:
GI Bill and other educational services
VA-backed home loans
Life insurance
Time-sensitive VA benefits when separating or retiring:
Pre-discharge disability claim
Converting your life insurance after separation
Educational and career counseling
Active-duty service members and VA healthcare
Veteran readiness and employment
Other benefits to consider:
Disability compensation
Support for veteran-owned small businesses
Veteran pension program
Aid and attendance pension
Housebound allowance
Disability housing grants
Pre-need eligibility determination for VA national cemetery burial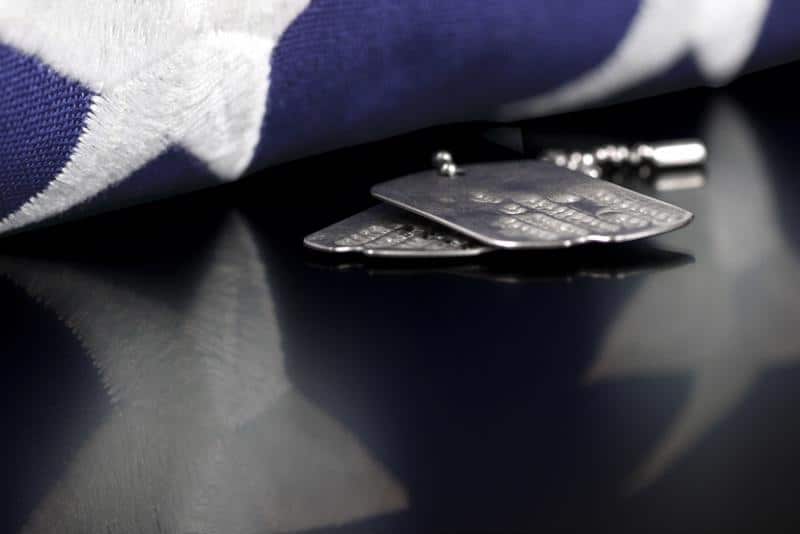 What is the VA Aid and Attendance Pension?
Under the VA Aid and Attendance Special Pension, also known as the A&A Pension, qualified veterans or their surviving spouses can receive tax-free monthly sums meant to help defray the cost of assisted living. The A&A Pension is an add-on benefit to their Basic Veteran's Pension. Calculating your loved one's benefit amount can be complicated, but benefits can be significant—about $1,700 monthly for a veteran and around $1,100 each month for a widowed spouse.
As you navigate the veteran's benefits for assisted living, the VA Aid and Attendance benefits can help determine what your loved one can afford. This federal money can help stretch their savings or investments. Tapping into the VA system can help your loved one access high-quality care for as long as possible.
Who is Eligible for the VA Aid and Attendance Pension?
The A&A Pension, though it's existed for more than 60 years, is something very few people know about. It's a resource you can't afford to miss—and the sooner you complete the application, the sooner your loved one will begin receiving their pension.
To qualify, the veteran in question must have served for 90 consecutive days of active duty with at least one day taking place during a period of war as specified by the VA. Medically, each applicant needs to be receiving care for the activities of daily living (ADLs), and this has to be certified by the assisted living community and by the veteran's doctor. Veterans may also qualify if they are bedridden, a patient in a nursing home, or their eyesight is limited. The veteran is not required to meet all of these medical conditions; just one can be enough to qualify for Aid and Attendance payments.
Veterans must also meet income and net worth requirements, including whether a veteran has too many assets to qualify for the pension and how the veteran's financial situation impacts the amount of the A&A Pension available to him or her each month. For a more detailed explanation of eligibility requirements, check out the A&A Pension details on the U.S. Department of Veteran Affairs website.
Some veterans also qualify for Housebound Veteran Benefits if they are permanently or substantially confined to their immediate premises or have a single permanent disability that is 100% disabling and another disability or disabilities that are 60% or more disabling. But you cannot receive both Aid and Attendance and Housebound benefits at the same time.
How do we Apply for the VA Aid and Attendance Pension?
The first step is to contact your local VA regional benefits center to apply for Aid and Attendance benefits. These benefits are not automatic and must be applied for either in person or in some cases via mail, fax, or an electronically submitted application.
To apply for Aid and Attendance benefits, the veteran should use VA Form 21-2680: Examination for Housebound Status or Permanent Need for Regular Aid and Attendance, which may be completed by a doctor. To expedite the process, it's important to include supporting evidence, including physician reports or personal statements about personal care, routines, and quality of life to show the applicant needs assistance and meets the criteria.
Other documents needed to complete an application:
Social security number
VA file number (if applicable)
Military history
Personal financial information
Employment history
Direct deposit information
Medical information
If you feel that this will be an overwhelming process, especially as you research the best long-term care options for your loved one, you can find help. A duly appointed service organization, the local VA office, or a VA approved accredited agent or attorney can help you work through the benefits application.
How Long Does it Take to Get Approved for the VA Aid and Attendance Pension?
Depending on a variety of factors, your veteran parent or loved one may begin receiving benefits as soon as eight weeks after his or her application. In some cases, it does take months, however. The first installment of the pension will include payment for all of the months the application has been in processing. This delay will lead to a significant lump sum that can help with larger assisted living costs, or that can prepay a few months of rent at the assisted living facility of your choice. Going forward, payments are made via direct deposit into a savings or checking account.
At Aegis Living, we are honored to have cared for the hundreds of men and women who have served our country. Our staff is available to answer any of your questions or to help assist your family to access the benefits available to help pay for the cost of assisted living. To find the perfect fit for your loved one, schedule a tour at a local Aegis Living near you. We look forward to showing your family around our community.