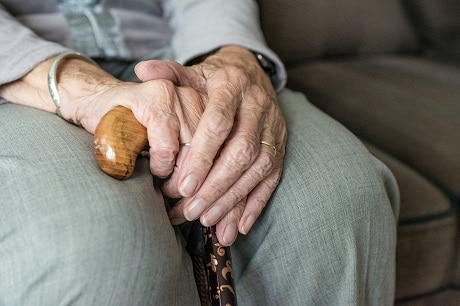 There is a common term that you will hear if you are researching assisted living or memory care communities: ADLs. ADL stands for Activities of Daily Living. These are everyday tasks that, as we age, may become impossible or extremely difficult for one to do without assistance. Often when ADLs are mentioned, it's because your loved one or parent can't perform these tasks daily. If your loved one has difficulty with one or several of these basic tasks, they may find great comfort, relief, and better safety in an assisted living or memory care community or with in-home care where a caregiver can support them.
Common tasks that are termed ADLs are:
Walking: The ability for one to walk independently around their home inside and outside
Eating: Whether a person can feed themselves or if they need help holding a utensil or need to be fed.
Toileting: Which means getting on and off the toilet and the ability to properly use the restroom and clean themselves.
Bathing: Able to bathe and wash, care for their nails, hair, and teeth, and grooming and managing one's appearance.
Dressing: Able to select appropriate clothing for the weather and/or an occasion and able to put on clothing (in the correct order) and remove clothing.
Transferring: Ability to move from one position to another, including from a bed to a chair (or wheelchair) or from a chair to standing.
Seniors value their independence. It's important that if they need assistance, that help is given with dignity and sensitivity. Not being able to perform these basic tasks can leave seniors feeling helpless, frustrated, and even scared. But there are options to address these care needs, which can help a senior to thrive. When a senior can no longer care for themselves, this is when a caregiver needs to step in, whether that is a family member, in-home care, or moving to an assisted living or memory care community.
In addition to ADLs, there is a second category: IADLs. IADLS stands for Instrumental Activities of Daily Living. These tasks are often grouped with or also referred to as ADLs, but these are more complicated skills needed for your loved one to live independently and thrive.
Examples of IADLs include:
Basic Home Maintenance: Able to maintain the upkeep of their home inside and out, and housework like doing laundry, folding clothing, cleaning, taking out the garbage.
Financial Management: Ability to pay their bills, manage their finances, and balance their checkbook.
Transportation: Driving a car safely or successfully navigating public transit or getting rides.
Shopping: Ability to grocery shop and keep household stocked with necessary personal items and food.
Meal Prep: Ability to prepare meals for good health, healthy weight, hydration, and nutrition.
Communication with Others: Whether they can use the telephone or other devices to stay connected. Able to get the mail.
Medication Management: Taking medications as prescribed on time and in the correct dosage and replacing empty prescriptions.
Time for Care Assistance
These more complex tasks are activities that, as adults, we have done all our lives. But when an aging loved one manages multiple medications, illness, frailty, mobility issues, memory loss, or even a lack of stamina, they may be less able to handle these tasks that we take for granted. Difficulty with ADLs and IADLs is often the signal to many families that their loved one is no longer healthy or safe living on their own. And keep in mind, your parent may be scared to ask for help or embarrassed to raise the issue. It's important to understand ADLs, so you know what to look for in your parent's or loved one's current living situation.
At Aegis Living, our goal is to assist seniors with the care that they need—whether that is getting dressed in the morning, managing their medications throughout the day or supporting them in other personal tasks. Because if we can help them with these tasks, then they are free to live as independently as they can and enjoy their days with new neighbors and friends.
Families also enjoy the peace of mind knowing that care staff is available around-the-clock to assist their parent or loved one if they need help. If your parent needs assistance with ADLs or IADLs, tour an Aegis Living community and see how your loved one can thrive.