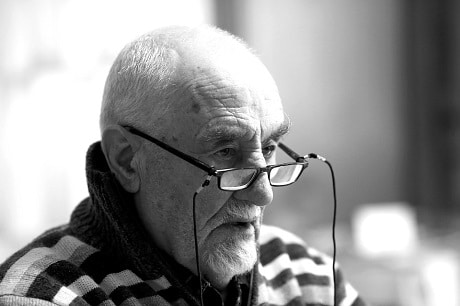 Perhaps your mom is newly widowed, your dad has been diagnosed with dementia, or your parents have let their house fall in disrepair. You may be realizing that your parent's ability to care for themselves is changing as they get older.
At this stage in life, a change in health or mobility can cause a real disruption to a person's lifestyle. It can be unpredictable; therefore, planning is important. Proper legal and financial planning for your parent will ensure their wishes are met. Then your family can confidently make decisions on their behalf. Designate a power of attorney as a good first step to help your family be better prepared for the future.
What is a Power of Attorney?
The general concept of a power of attorney, although legal specifics may vary by state, allows a spouse, family member, trusted friend, or caregiver to make legal decisions for someone who is unable to make these critical decisions on their own. This written document allows health, legal, financial, or real estate matters to be handled by someone that your parent designates and trusts without hesitation.
A power of attorney will handle all legal and financial concerns for your parent. They can be selected to make decisions on separate issues based on your parent's wishes and thoughtful decisions. For example, your parent may want you to be their healthcare power of attorney, where you are responsible for decisions regarding medical care. Or your parent might choose to designate you as power of attorney with the responsibility of their healthcare, finances, and property needs.
When Is It Time for Power of Attorney?
Important decisions will need to be made on your parent's behalf, choices that should not be left to chance. So, to answer the question: when should you set up a power of attorney? I would suggest that you consider designating your power of attorney as part of your retirement planning. Establishing a power of attorney is a good idea for any retired person or senior at any time. And it's important to understand that signing a power of attorney does not deprive you of control over your affairs. It's a contingency plan that becomes a powerful tool when needed.
How to Set Up Power of Attorney?
Start first by finding a knowledgeable lawyer who understands the limitations and restrictions in your state. A competent lawyer in this area of expertise will be beneficial to your family, especially for a loved one newly diagnosed with Alzheimer's or another form of dementia. In addition to setting up a power of attorney, an elder law attorney can assist with issues like how to pay for long-term care, preparing will or trusts, estate planning, and assistance with Medicare, Medicaid, and social security. To find an appropriate lawyer, ask your friends and family for a recommendation or search online organizations, such as the National Academy of Elder Law Attorneys, to find a lawyer in your city.
Dementia Planning
You should start legal planning immediately if your parent is diagnosed with dementia, and a power of attorney has not been decided. The Alzheimer's Association recommends meeting with a lawyer as soon as they are diagnosed so they can participate in planning before their decline. Hire an elder law attorney who will ensure your parent's health, property, and legal matters are correctly handled.
Setting up a power of attorney can bring you and your parent valuable peace of mind, so don't delay. If they want their financial and medical decisions to be fulfilled, then setting up a power of attorney who understands their wishes is essential. Their future should not be something that is left to chance, but a decision made while they are able to participate in the process.
Contact an Aegis Living community and speak to the Marketing Director who may have referrals they can share with you to get started on your planning.