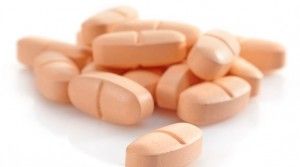 Approximately 40% of all medications purchased in the U.S. each year remain unused. Many people have expired medications in their bathroom cabinets or unused medications that they no longer need or want. What is the best way to dispose of your medications that is safe for your family and good for our environment?
---
First, make sure that you are not getting more medications than you need. Check with your physician or pharmacist ensure that you are not receiving more than you can use before the expiration date. And if you purchase your medication online, double check your refill schedule. If you are buying over the counter medications, check your cabinets and only buy what you are planning to use. You can save money by planning your medications appropriately and not letting them stack up and expire.
There are three ways to dispose of medications:
Read the instructions. Check the label and package inserts that come with your medication to see if there are disposal instructions. There are a small number of medications that are recommended to be flushed down the toilet or sink. Typically, these medications are harmful or deadly in just one dose to children or pets, so it's safest to flush these from the unintentional misuse or to prevent abuse. Scientists are continually studying the effects of flushing medications on our environment. To be safe, never flush a medication unless the instructions specifically state this. And pay close attention to the specific directions to dispose of needles, inhalers, and aerosols.
Local take back days. If you aren't comfortable disposing of your medications at home, or you no longer have the instructions, look for a locally organized pharmacy, law enforcement, or DEA take back day or deposit location. These locations allow you to dispose of your unwanted medications in a place that is safe and takes these pills out of potential circulation and abuse. Call your city to find a participating location or event near you.
Safely in the trash. Most over-the-counter and some prescription drugs can be thrown in the garbage. But first take a few precautions. Remove the pills from packaging and mix with something undesirable like coffee grounds or kitty litter. This will make it less desirable to those who might want to abuse the drug and less recognizable to children and pets. Seal it in a bag and toss into the trash. Make sure to remove any labels or prescriptions and destroy, so your private information does not show.
If you are unsure how to dispose of your medication, you can visit the Federal Drug Administration's online web resource, search for instructions on a specific medication on DailyMed, or ask your local pharmacist for assistance.
Check with your local Aegis Living community to find out the best way to dispose of medication in your area.