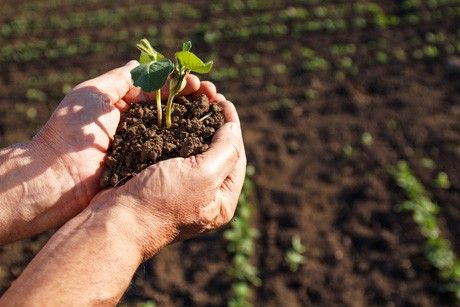 As our neighborhoods erupt in shades of pink from cherry blossoms, we can shake off those winter blues with the guarantee that spring is on its way. This is the perfect time of year to refresh your routine and get outdoors. If you are the caregiver for your aging parent or loved one, we have a few suggestions to help you both enjoy the fresh air and sunshine with activities for seniors.
---
Garden Care. If your mom loves to get her hands in the dirt, she can be a great help in the garden. Clear away the scattered branches and leaves left from winter. Plan your garden together. Decide where to plant new blooms, move planters, and place patio furniture. For those of us who have spent far too much time indoors this winter, get a healthy dose of vitamin D from your garden.
Feed the Birds. Many of us love to nurture and care for animals—especially birds. Make your garden a sanctuary for bird watching. Together you can research the various feeders and bird food options on the market to appeal to the birds they are most interested in. A hummingbird feeder and sugar water can attract a whirr of activity or set out peanuts for the Steller's jays. Invest in a small birdbath or reposition one outside of the window. Watching, tracking, and feeding the birds can be an enjoyable spring pastime.
Bring Nature Inside. With everything green and in bloom, think of ways that you can bring these fresh colors and smells indoors. Arrange a bouquet of fresh-cut flowers from the garden or find flowers and greens at the local grocery store. Pot herbs on your kitchen window for the fragrance and to add to your cooking. Bring in potted plants to brighten up your home.
Take a Sunday Drive. Put on your sunglasses, open the window, and let in the fresh air, as you drive without a destination and let your nose be the guide. Or plan a trip to see the tulip fields or a slow drive meandering through the countryside to your favorite small town. Wherever you go, pack snacks, beverages, and enjoy the views.
Visit a Farmers' Market. Find a market to purchase seasonal produce and plan a meal together. Spring is a good time to start to eat lighter—a large fresh salad, vegetable quiche, or fruit tart. Make something that is reminiscent of your childhood like a blackberry cobbler or burgers on the grill.
Indulge in Ice Cream. Gourmet ice cream shops are very popular right now with new and unusual flavor combinations to try. Or dust off your ice cream machine and try a few creative recipes. As the weather warms up, there is nothing more pleasurable than this frozen treat shared together in the sunshine.
Take a Nature Walk. A walk on a nature trail or through a local garden is an excellent way to get fresh air and exercise. The blooms and the colors may inspire your own garden plans. Make sure to apply sunscreen and address your mom's seasonal allergies for a pleasant afternoon together.
Visit one of the communities and experience all of the activities for seniors we're enjoying.