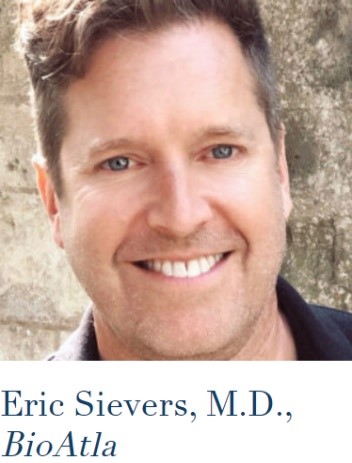 Our Coronavirus Advisory Council meets regularly to provide guidance and early understanding about the latest scientific research to help us evolve our best practices in senior care. This month we want to share recent insights from council member Dr. Eric Sievers regarding the search for a COVID-19 vaccine—as he and his team are in the midst of working on a solution.
Dr. Sievers is leading an early-stage clinical trial for an oral, DNA-based COVID-19 vaccine with Symvivo, a biotech based in Vancouver, BC. Unlike most vaccines that are delivered by an injection in the arm, the Symvivo vaccine would be given by mouth. Their oral vaccine is more easily manufactured in large amounts, relatively quickly and inexpensively and can be stored at room-temperature—all important advantages for conducting a global vaccination campaign.
As part of the effort of developing a safe and protective vaccine, he shares that we'll collectively need several vaccines to ensure different populations and their vaccine receptivity are served. In particular, Dr. Sievers talks about the importance of a vaccine that specifically protects seniors. "As we age, our immune system requires considerably more vaccine stimulation to achieve an enduring protective response against viruses like varicella zoster, the virus that causes both chicken pox and shingles," Dr. Sievers says. "Fortunately, multiple different vaccine strategies are under active clinical investigation, so that we can learn what works particularly well for seniors. These range from injecting inactivated virus, similar to the yearly influenza vaccine, to novel technology that delivers a fragment of viral genetic material to stimulate a protective response if the real coronavirus is ever encountered in the future."
As Dr. Sievers continues his work and can share more about his team's progress, we will share insights. For now, until a safe and protective vaccine is available and widely distributed, the best protective measures are to continue to follow the safety guidelines set forth by the CDC – follow physical distancing guidelines, wear a mask, and frequently wash your hands. Frequent testing for the virus plays an important role in keeping everyone safe as well.
We will continue to feature additional members of our council in the months ahead, along with their contributions and insights around our residents' care.