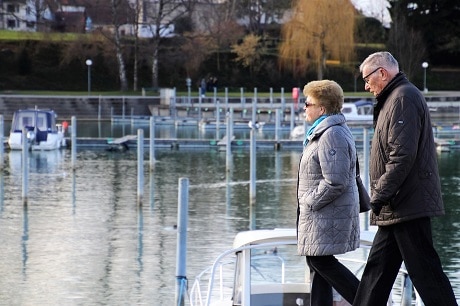 What's a RINK? You may be hearing this term more frequently. RINKs: Retired, Independent, No Kids. The concern or reason this term has become more prevalent in the news and our industry is due to the overwhelming number of baby boomers who are now reaching retirement age without children. In fact, AARP estimates that more than 20% of retirees by 2040 will not have children. If you are a baby boomer, many are now wondering who will care for them as they age or look after their affairs if they don't have children of their own.
Who will provide eldercare for childless baby boomers?
With advancements in healthcare and medical technology, our average life expectancy is increasing. Baby Boomers will be living longer and need more care services to live on their own, or they will require long-term care. Many elderly parents entrust that their children will look after their finances, help with their healthcare, and oversee their personal needs. But what if you don't have children? What should you be considering as you plan your retirement?
The best way to think about planning for your future and your changing needs as you age is to assemble a team who will assist you—made up of professionals, family, and friends. Who should be on your team and what is their role?
Your Spouse
As many will advise, the first rule of retirement planning is to start early. You and your spouse will need to consider plans together and discuss what life would look like if one passed away before the other. Since you won't have children to rely on, preparing for the death of one spouse is important. It's a difficult topic to discuss and to think about, but it can be made easier by making plans when you are both in good health.
Family
You may not have children of your own, but you might be close to a loving niece or nephew or even a younger cousin. It is a plus to have someone younger, stronger, and healthier to rely on if the need arises. You may have a sibling or siblings who can care for you or assist you. Don't be shy to bring up this topic or ask for what you might need. It is better to have an awkward conversation and make alternative plans now, rather than during a crisis.
Friends
Many people consider close friends like family. These are individuals whom you have cultivated a long and healthy relationship over time. They can become the people who you can count on when you need it most and be a key part of your team for emotional support.
Power of Attorney
If you don't have children, you need to ensure that you have an individual whom you choose and trust wholeheartedly to look out for your best interests if you are unable to handle your own affairs. We suggest that you set up a power of attorney to determine how they can assist and to understand your wishes. It's important to put your intentions in writing. This person may be a family member or a friend, but they play a very specific and essential role on your team.
Financial Professionals
Depending on your financial situation and assets, you will need to consider what type of resources should be part of your team. A lawyer can help with your will, trust, power of attorney, estate planning, and advanced medical directive. Perhaps you worked with a trusted accountant over the years who can help with your finances or you may want to hire a financial adviser who can help you strategize for your financial future. Whomever you feel you need on your financial team, it's best to find them early so they can help you save for retirement and work through what your financial picture should look like as you age.
Healthcare
Seniors without children, according to many experts, on average need more healthcare services than other seniors with adult children. Although the reasons aren't clearly understood, it's assumed that less family assistance means changes in a person's health may go unnoticed. Without this support, simple tasks can be much harder, such as getting to a doctor's appointment, preparing healthy foods, and staying active. Overall, they may be more isolated and less likely to ask for help. Think about what services you may need and ask for referrals or do online research to find resources in your area for in-home care, help around your home, and transportation services. And if you feel like you may need long-term care, research assisted living communities within your neighborhood.
Planning for the Future
Everyone needs to make plans for their future. Even if you have children, there is no guarantee that they will be able to care for you. Your children may live in a different city, or perhaps they have a family of their own and financially are not able to help. Whatever the reason or the specifics of your family dynamics, making plans for your future can relieve that burden on your children or family and bring you great peace of mind that you can live out your golden years in a way that you choose. Don't leave your future to chance.
If you can no longer live on your own or if your parent needs long term care, visit an Aegis Living community near you to see for yourself. We would love to show you our community to determine whether it is a fit for you now or in the future.