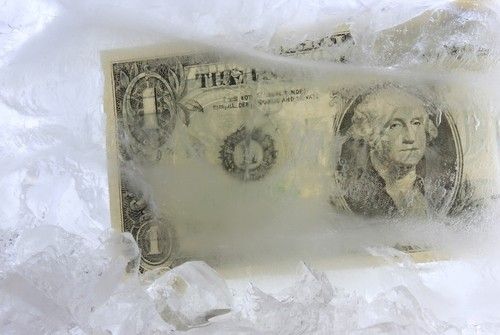 Most of us want to begin saving for retirement but don't know where to begin. For seniors, there's a lot more that goes into retirement than just finances. There are many steps that require planning and commitment, and most of these begin years before you decide to retire.
Despite how important this phase of one's life is, the U.S. Department of Labor states that fewer than one-half of Americans have determined how much they actually need to save for retirement. These facts are astounding considering that the average American spends 20 years of their life in retirement.
Consider your spending habits
Do you enjoy a few nice dinners out during the month? Can't live without that morning latte every day? Do you and your spouse always plan on a week-long vacation during the summer? Whatever those little extras are, you will need to factor them into your savings plan so that you can balance your finances accordingly.
Know your Social Security benefits
Everyone's benefits package will be different depending on their salary and how long they worked. Determine what your Social Security will be beforehand so that you know how much additional savings you will need for the long-term. You can find out more about your benefits by visiting www.ssa.gov or calling the Social Security Administration at 1-800-772-1213 for a free statement.
Life expectancy is getting longer, plan accordingly
Although you will never actually know how long you are going to live, one thing is for certain: Life expectancy is getting longer. You should keep this in mind when investing your savings. According to the Employee Benefit Research Institute, a man retiring at age 65 has a 50 percent chance of living to age 81. For women, the age is 85. This means that you will need to start thinking about 20+ years of investment into savings.
Expect the unexpected
There's a chance that you may have to retire earlier than you would like, perhaps due to health problems or an unexpected downsize at work. If you have enough capital invested in your rainy day fund, you can afford to add a few more years to the standard retirement age. Keep in mind that even though you may take all the necessary steps toward your retirement, you may still have to work part-time to earn extra spending cash.
Become versed in your company's 401(k) plan
Many companies offer 401(k) programs for their employees, and it's never too early to sign up and start contributing to it, even in your 20s and 30s. This way, you can figure out how much interest will accumulate, your employer's contribution and the amount of time you will need to add to the plan to enjoy the amount of money you need to retire comfortably.
Be smart and invest in an IRA
Starting now, Americans can add as much as $6,000 per year into an IRA, and you can increase that number once you hit age 50. Not only is this a smart way to plan out your future spending, these types of programs provide tax advantages as well. There are two kinds of IRAs: Traditional and Roth, both of which have their perks. You can even speak to an accountant about which one is best for you and have an amount automatically deducted from your checking or savings account without fuss.
If you need a referral for a financial adviser or retirement planning professional contact the Aegis Living community near you and ask for the Marketing Director who should have a contact for you.