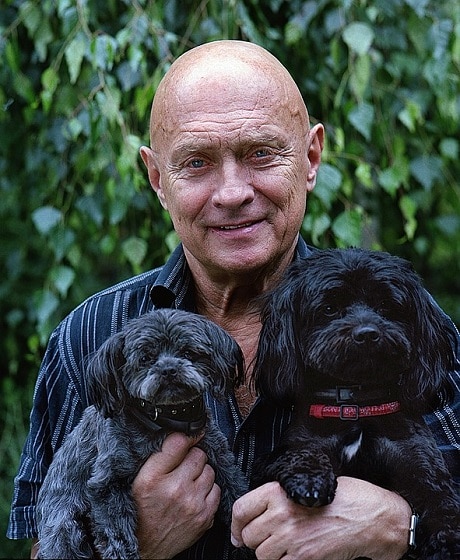 Just because you have retired, your skills are not obsolete. As a senior, you bring a wealth of experience, maturity, creativity, and expertise to a job. If you are looking to make a little extra money to add to your retirement or perhaps you are interested in keeping your skills sharp, part-time work may be a great fit. We have a few suggestions, but there are many more possibilities to explore.
Do What You Know: Consulting Work
You have spent your career honing your skills, building your resume, and becoming an expert in your field, now use this skill set to become a consultant in your expertise. The difficulty with starting a consulting business is finding a steady stream of projects, which are typically short-term assignments. It's time to tap into your network of resources—past employers, clients, former colleagues, and professional contacts—for referrals or recommendations.
Depending on your field, you may be able to find work through an industry association or perhaps your alma mater. You may want to consider creating a website to promote your services, updating your LinkedIn profile to show you are available for consulting work, or using a website such as Patina Solutions to find opportunities to apply your experience.
From the Comfort of Your House: Work from Home
If you have mobility issues or feel more comfortable joining the work pool from home, home-based jobs are available. Plenty of websites have been created to support remote workers such as Upwork and ZipRecruiter.
Beware of Scams
The downside is that for every legitimate home-based job, there are hundreds of job scams to be cautious about. These scams range from phishing for personal information, to sending in money with the promise of reimbursement, to package processing of stolen products. Often, these scams prey on the vulnerable. Be savvy about scams and careful when asked for your personal information.
Creative Skills from Home
You can also find opportunities around your home. If you are good at sewing, consider providing alterations or creating crafts that could be sold on Etsy. Are you a green thumb who could help a neighbor establish their garden? Alternatively, are you a great cook who could help prepare meals for a young family or baker to make birthday cakes? Could your woodworking hobby make you some extra money or are you a handyman with time to spare? Brainstorm with your friends and family members who may see your strengths and be able to help with suggestions and ideas.
Change with the Seasons: Seasonal Work
Job opportunities can be more abundant with the changing of each season. Many snowbirds find flexibility with seasonal jobs wherever they may reside temporarily.
In the summer, you might discover part-time openings at a local city tourist attraction, in a gift shop, or with the National Park Service or botanical gardens for those who want to get outdoors. Summertime means families leaving on vacation (as well as spring break and holidays). Many families would find great comfort in a seasoned adult watching over their furry friends and housesitting. Do you have a classic car? April through summer is wedding season, and plenty of couples are looking to arrive in style.
The fall is a good time of year to look into substitute teaching or tutoring opportunities as children return to school. And the holiday season is an excellent time to consider part-time work in retail, customer service, or at the local mall. First of the year, tax preparers are in big demand. Wherever you live, each season offers unique opportunities to stay busy.
Keep Your Eye on the Clock: Hourly Jobs
Are you organized? Can you juggle tasks for a busy mom or harried professional? A personal assistant or an errand service might be a great fit for you. Advertise in your local paper, community bulletin board, or spread the word with friends and family.
For one busy person, you could handle a variety of tasks on their behalf: shopping, managing mail, paying bills, running errands, walking their dog, making a meal, or picking up their groceries. You will need to define a payment based on the task or charge an hourly rate. Think about giving discount rates to those who refer new customers to get your business started.
And this same idea could be applied to any hourly work, such as a dog walker, babysitter, private tutor, interior designer, proofreader, or housekeeping. Hourly jobs work well for seniors who want flexibility in their schedule or to limit the amount of time that they work.
Spending Your Time with Others: Volunteer
Some seniors continue to work not necessarily for the money but the companionship or a sense of purpose. Seniors who are alone may crave interaction, which a job can fulfill, but consider unpaid opportunities too. If you are comfortable in your retirement, consider volunteering your time and talents to a nonprofit organization that could benefit from your expertise and experience. Visit your local senior center or contact a charity that you are interested in supporting to see what positions or volunteer opportunities they have available. Volunteering will get you out of the house but would not tie you down into a paid job or permanent schedule. You can feel a sense of accomplishment and commitment, but with the freedom to volunteer on your terms.
At Aegis Living, we support a sense of purpose in our residents. We offer volunteer opportunities and meaningful ways for our residents to engage with others and make connections—much like they did before retirement. If you or your parent needs assistance and can no longer live alone, contact a community near you to schedule a tour.