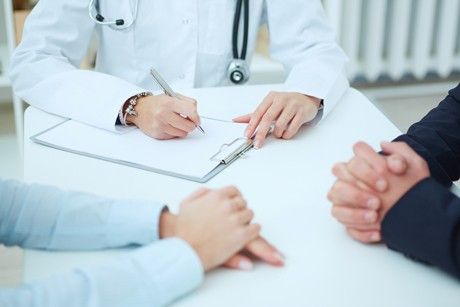 Each time you visit the doctor, you are asked about your family history. Why does your physician care about your Grandpa Bob's heart attack or your mom's high cholesterol? Some diseases have shown to be genetic, and your doctor wants to understand your risk level.
---
Family members have a lot of factors in common such as genetics, lifestyle, and environment. These can be important clues to conditions that may run among relatives. Patterns may emerge over several generations and even point to future generations who may be at risk. You can't change your genes, but you can use this information as power to stay healthy.
Knowing your family medical history will allow you to be aware of your risk of certain diseases and how you may be able to prevent or detect an illness early. Health care providers may schedule more frequent checkups or testing for those who have a family history of a disease. Screenings, such as mammograms and colorectal cancer screening, can detect cancers at an early stage. Screenings for risk factors, like high cholesterol and high blood pressure, can help to prevent your chance of an illness developing. Also, knowing that you have a family history may encourage you to adopt a healthier lifestyle, quit smoking, reduce alcohol consumption, or exercise regularly.
When researching your family history, note these common conditions that can run among family members:
Cancer
Stroke
Heart Disease
Dementia/Alzheimer's Disease
Depression
Diabetes
High Cholesterol
High Blood Pressure
Arthritis
Blood Clots
Asthma
Now that you know what is at stake, how do you develop a family medical history? You will need to discuss with you family members (either as a group or individually) that you are compiling this information for your health and are happy to share what you find. The U.S. Surgeon General has a helpful online tool, My Family Health Portrait, to help you organize your family history. Make it clear that the purpose of this task is to understand if you or your relatives are at higher risk of a medical condition and to share this information with your medical professional. Keep in mind that some relatives may be hesitant to share their personal information. Offer to speak with them however it is most comfortable, perhaps an email might put them at ease. Listen to their answers without judgment and respect their confidentiality.
At Aegis Living, we are concerned about the health of each of our residents and their beloved family members. We understand the importance of a complete family health history and encourage our families to learn about and record your family's health history.